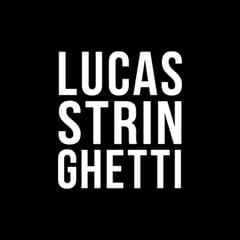 Lucas Stringhetti
VFX Artist / Houdini FX TD
Montreal, Canada
Summary
Hello! I'm Art Director and VFX Artist. Strong working knowledge of Houdini, natural phenomena simulations, Pyro / RBD / FLIP / Cloth / Grain simulation, VEX & Phyton. Creative problem solver with good attention to detail.
Nuke VFX composition skills.
Look-dev, Lighting and rendering (Mantra, Arnold, V-ray) skills.
Stop-motion lover.
Skills
Simulation
VFX
Compositing
Texturing
Look Development
Lighting
Rendering
3D Modeling
FX
Houdini
Software proficiency
Productions
Movie

The Fall Guy

Year

2024

Role

FX TD

Company

Framestore

Movie

Loki Season 2

Year

2023

Role

FX TD

Company

Framestore

Movie

Peter Pan And Wendy

Year

2023

Role

FX TD

Company

Framestore

Movie

White Noise

Year

2022

Role

FX TD

Company

Framestore

TV Production

1899

Year

2022

Role

FX TD

Company

Framestore

Movie

Spider-Man: No Way Home

Year

2021

Role

FX TD

Company

Framestore

Movie

Maya And The Three

Year

2021

Role

Fx Artist

Company

Tangent Animation

Movie

Sonic the Hedgehog

Year

2020

Role

FX Artist

Company

MPC

Movie

The One And Only Ivan

Year

2020

Role

CFX Artist

Company

MPC

Movie

Artemis Fowl

Year

2020

Role

FX Artist

Company

MPC

Movie

Dolittle

Year

2020

Role

FX Artist

Company

MPC

Movie

Shazam!

Year

2019

Role

CFX Artist

Company

MPC
Experience
FX TD at Framestore

Montreal, Canada

FX Artist at Tangent Animation

Winnipeg, Canada

- Maya and the Three (Netflix)

FX Artist at MPC

Montréal, Canada

Developing FLIP, ocean, RBD, pyro, grain, POP and procedural setups using Houdini.

Strong knowledge in VEX & Python.

- Artemis Fowl (2020)

- Sonic: The Hedgehog (2020)

- Dolittle (2020)

Creature FX / Techanim Artist at MPC

Montréal, Canada

December 2018 - June 2019

Developing cloth and fur setups, tools and scripts in python using Houdini and Maya.

More than 20 cloth setups (RigFX builds) developed.

- Shazam (2019)

- Artemis Fowl (2020)

- The One and Big Ivan (2020)

VFX Artist / Houdini FX TD at Vetor Zero/Lobo.cx

São Paulo, Brazil

March 2017 - October 2018

Development of simulations (Pyro / RBD / FLIP / Cloth / Grain), procedural tools using the Houdini Engine, Houdini / Maya pipeline integration. Development of tools in VEX and Phyton. Responsible for the leadership, productivity and learning of the simulation team. Eventually responsible for rendering simulations on Mantra.

- LACTA 5 STAR "CHOCOLATE WORLD" - Gold Cannes Award 2019;