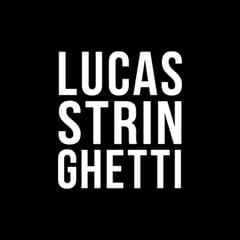 Lucas Stringhetti
VFX Artist / Houdini FX TD
São Paulo, Brazil
Summary
Hello! I'm Art Director and VFX Artist. Strong working knowledge of Houdini, natural phenomena simulations, Pyro / RBD / FLIP / Cloth / Grain simulation, VEX & Phyton. Creative problem solver with good attention to detail.
Nuke VFX composition skills.
Look-dev, Lighting and rendering (Mantra, Arnold, V-ray) skills.
Stop-motion lover.
Skills
Simulation
VFX
Compositing
Texturing
Look Development
Lighting
Rendering
3D Modeling
Software proficiency
Experience
VFX Artist / Houdini FX TD at Vetor Zero/Lobo.cx

São Paulo, Brazil

Development of simulations (Pyro / RBD / FLIP / Cloth / Grain), procedural tools using the Houdini Engine, Houdini / Maya pipeline integration. Development of tools in VEX and Phyton. Responsible for the leadership, productivity and learning of the simulation team. Eventually responsible for rendering simulations on Mantra.